Functional laminates
Our main activity is the lamination of waterproof, windproof and breathable membranes with textile surfaces.
Waterproof laminates
Our main activity is the lamination of waterproof and breathable membranes with textile surfaces.
Depending on the area of application, we recommend the most suitable membranes, e.g. PES, PU, PTFE membranes. Our range also includes ceramic, aluminum, bamboo and 2.5-layer membranes.
We refine almost all textiles that are used in a wide variety of areas.
For example, our products are used for sportswear and softshell jackets, but also for shoes and baby diapers made of fabric, as well as for – thanks to the membranes – odor-proof hats.
We can also count several authorities among our customers.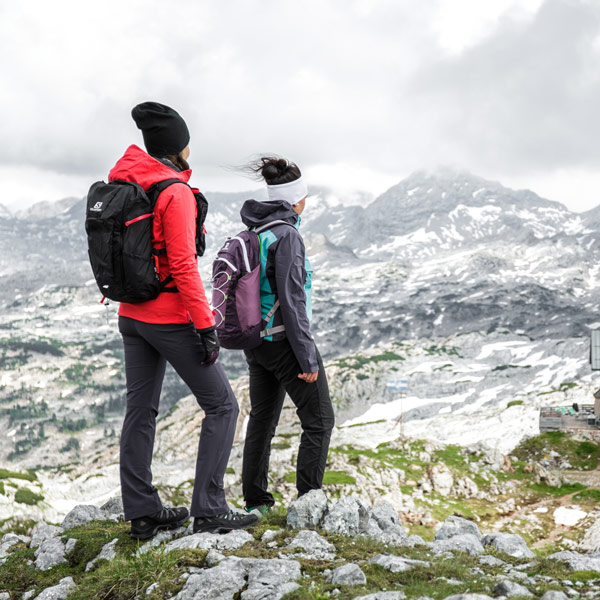 Sympatex laminates
As a licensed laminating partner of Sympatex Technologies GmbH (since 1987), we produce a wide variety of Sympatex® laminates for men's, women's and sportswear clothing as well as for the shoe sector.
Due to our high specialization in the field of lamination and our manageable size, we are so flexible and innovative that we are also able to carry out special developments in close cooperation with our customers.
Bonding
This means the production of all types of laminates for the corsetry, clothing and shoe industries as well as for technical purposes.
It is produced on the so-called Coin, a machine that originally comes from the USA and is the only one of its type in Europe.
It can be used to produce washable and cleaning-resistant laminates, but also adhesive laminations, in which the lamination dissolves completely after washing (sewing aid).
Flame laminations
With the help of a flame lamination system, we produce second-hand equipment (protective covers), upholstery for jet trousers and foam lamination for shoes.
This involves the lamination of foams with textile, the foam being melted by means of a gas flame and connected to the textile. Flame lamination is sometimes used in conjunction with functional laminates.